Main content starts here, tab to start navigating
Wine Cellar Series
Join us over the next few months as we explore different regions of Italy. Each series will feature a four course tasting menu with optional wine pairings. This menu will be available in addition to our dinner menu.
Next up: Puglia!
Reservations are now available for Thursday March 30th through April 2nd.
Stay tuned for the menu!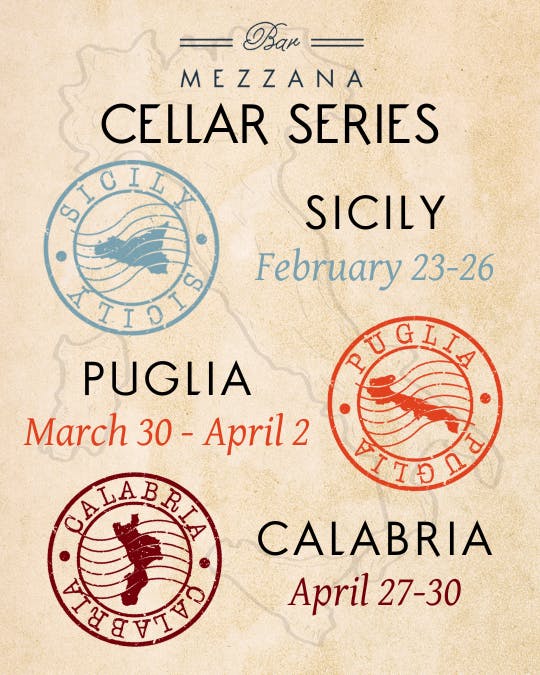 Reservations