Main content starts here, tab to start navigating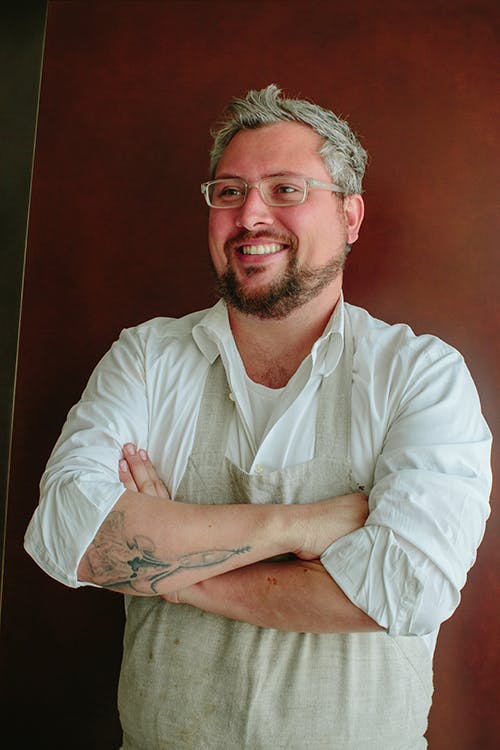 Colin Lynch
Chef & Partner
A lifelong New Englander, Colin grew up in Newburyport, Massachusetts, and received his Bachelor's Degree in Professional Studies at the Culinary Institute of America before settling in Boston. During his time at the CIA, he completed an internship at Chef Barbara Lynch's flagship restaurant No. 9 Park and returned to work with Barbara following his graduation. He was on the team there as Chef Barbara Lynch received her James Beard Award for "Best Chef Northeast" in 2003. Colin was then promoted to the role of Chef de Cuisine at No. 9 Park starting in 2004. During this time, as Chef Barbara Lynch expanded to the South End with B&G Oysters and The Butcher Shop, Colin helped her develop menus and the teams.
In 2007, he took on the expanded role of Executive Chef for the Gruppo, where he was responsible for the Gruppo's entire Back of House operations, including menu development, training, quality control, and supervision of all the Gruppo's restaurants' Chef de Cuisines. This role included planning the Gruppo's new Fort Point restaurants in the FP3 development, Drink, Sportello, and Menton. While leading the opening of Menton, Colin's efforts resulted in Menton achieving Boston's first Relais & Chateaux designation, being nominated by the James Beard Foundation for "Best New Restaurant" in 2011, being named by Esquire as one of the best new restaurants in the country, and receiving The Boston Globe's first four-star review from food editor, Devra First.
In June 2016, Colin opened a restaurant of his own with wife Heather Lynch and former Gruppo colleague Jefferson Macklin. Bar Mezzana, located in Boston's South End, has received rave reviews from local press and guests who praise the inspired crudo, handmade pastas, and warm hospitality.