Main content starts here, tab to start navigating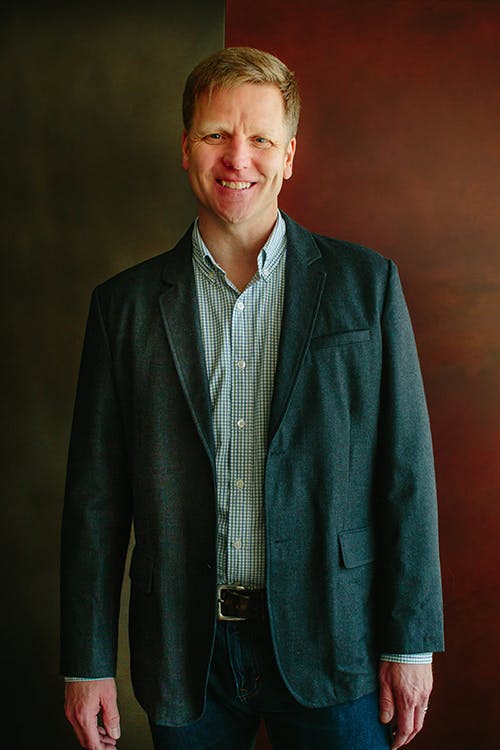 Jefferson Macklin
Business Manager & Partner
Overseeing all of Bar Mezzana's Business Operations, including finance, accounting, legal, marketing, public relations, and human resources, Partner Jefferson Macklin was previously the President and Chief Operating Officer of Barbara Lynch Gruppo for eight years.
He graduated from the United States Military Academy at West Point with a BS in Engineering and soon after graduation served as an Airborne and Ranger-qualified Combat Engineer Platoon Leader in the 101st Airborne Division in Desert Storm, receiving the Bronze Star for his actions.
In 1995, Jefferson received his MBA from the University of Virginia's Darden School of Business. While earning his MBA, Jefferson was also able to pursue his love for music with a job as an Atlantic Records college representative. Upon graduation, Jefferson moved to Boston and began working as a management consultant at Gemini Consulting. Subsequently, he served as Chief Operations Officer at two venture-backed start-ups: first at Rock.com and then later at DMOD (Digital Media On Demand). Jefferson then made the decision to dedicate himself full-time to music, where for three years he was a band manager of various indie rock bands signed to both indie and major labels.
In 2007, Jefferson merged his background of managing artists with developing and growing start-up organizations and signed on to become Chef Barbara Lynch's Chief Operating Officer of her growing company. Jefferson played an integral role in expanding the Gruppo from four entities and 90 employees to a $20M company of eight unique culinary concepts and over 250 employees. In recognition of his leadership and vision, Jefferson was promoted to President & Chief Operating Officer in 2012. With Jefferson leading the Gruppo in this role, Chef Barbara Lynch was awarded "Outstanding Restaurateur" by the James Beard Foundation in 2014.